New Legionella Legislation for Holiday Lets in Scotland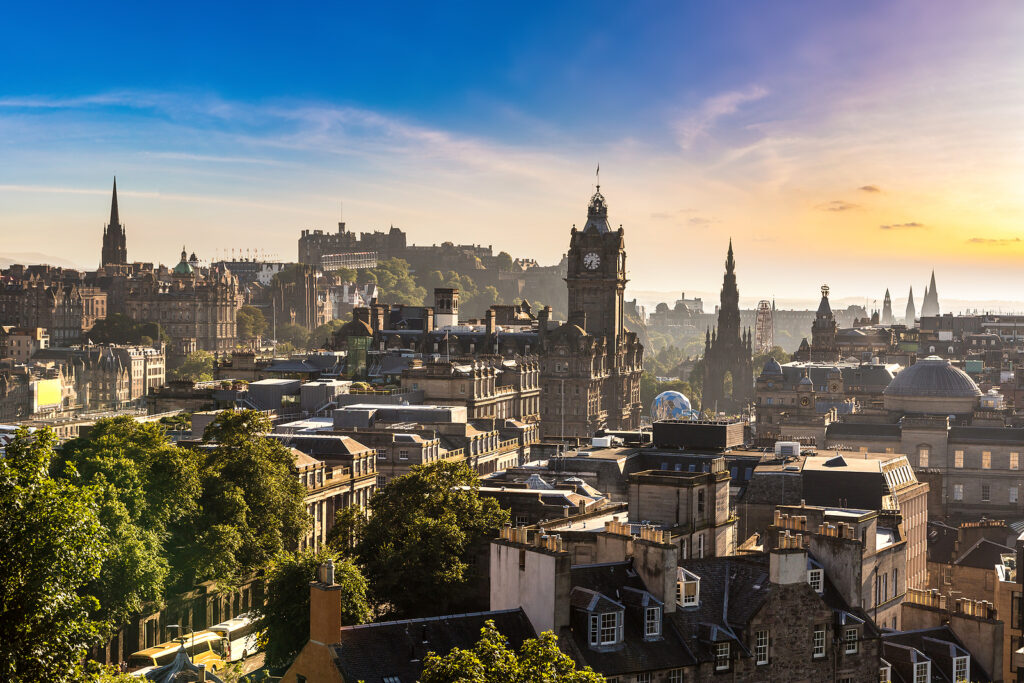 Under updated legislation, all holiday lets in Scotland now legally require a Legionella risk assessment before the council can grant a licence. Here, we discuss what counts as a holiday let in Scotland and what you need to do to comply with legislation surrounding Legionella.
At Guardian Hygiene Services, we are always on top of legislation changes and are well-placed to offer tailored advice on how to comply with Legionella guidelines. If you are unsure if your short-term let counts as a holiday let, or are unsure what you need to do to legally comply with new legislation, you can get in touch with our specialist advisors for more information.
What Does Legislation for Scottish Holiday Lets Cover?
You are legally required to carry out a Legionella risk assessment on your property. Your water and filter system must be fit for use and for human consumption. This is the law whether your holiday let has a private water supply or not.
Previously, it was not a legal requirement to have a Legionella risk assessment carried out before applying for a short-let property licence in Scotland; it now is.
What Counts as a Holiday Let in Scotland?
A property needs to be furnished and available for at least 210 days a year to count as a holiday let. It is one of four short-term let types that require a licence:
Home shares are when you rent out part of your home, or all of it, while still living there.
This refers to when you let part of all of your home while you're away, like if you're on holiday.
A secondary letting is a property you don't normally live at, like a dedicated holiday let or a second home.
Home letting and home sharing
This refers to letting out part of or all of your own home while you are living there and while you're away.

If you're planning to offer a short-term let in Scotland, you need to speak to your local council housing department to ascertain your next steps. The Scottish government has an online tool to check what kind of licence you need to apply for.
Why Are Legionella Risk Assessments Needed For Holiday Lets?
The new legislation is in line with HSE's Health and Safety at Work Act in 1974, which details that all landlords or anyone in control of premises must ensure a property's water systems are protected from Legionella bacteria.
This bacteria is harmful when large counts are allowed to grow and spread in hot and cold water systems. When this happens, contaminated water released by tiny droplets called aerosols can be breathed in. In turn, this can cause a series of chronic lung infections. The most serious is Legionnaires' disease, a potentially fatal form of pneumonia.
If you have a holiday let in Scotland, or are planning to start operating one, you must ensure you have properly assessed your water systems for the risk of Legionella proliferation and have taken steps to prevent it.
What Water Systems Can Legionella Affect?
The dangerous thing about Legionella is that it can easily proliferate in any hot and cold water system, natural or artificial. There are certain conditions which allow it to grow to harmful levels:
Temperature: water that is consistently between 20 and 45 degrees celsius provides the perfect temperatures for Legionella to thrive. This can affect cold water storage tanks in warmer months.
Stagnancy: Legionella favours water that is not regularly flushed. This can affect holiday lets when unoccupied for over a week. You need a proper Legionella control scheme to prevent Legionella growth.
Habitat: Any water source that can grow limescale, sediment, and bacteria will provide Legionella bacteria with nutrition to grow.
What Does a Legionella Risk Assessment Consist of?
A Legionella risk assessment combines physical and administrative checks to determine any risks in your water systems that will allow Legionella bacteria to grow and be released via aerosol.
These assessments need to be conducted in line with the guidelines set out in Government documents ACOP L8 and HSG274. These stipulate that assessments must be completed by a competent person with adequate skill and knowledge. You must know where to take important temperature checks and which points in your water system have the potential for aerosol release.
For this reason, it is always better to employ the services of Legionella professionals to carry out a comprehensive Legionella risk assessment that ensures nothing in your holiday let is left to chance.
Is Your Scottish Holiday Let Legally Compliant?
Get peace of mind and ensure you are following new legislation properly by employing Guardian Hygiene Services to help. With industry memberships and accreditations from CHAS, Constructionline, SafeContractor, and the Legionella Control Association, we are the trusted Legionella people.
Our Legionella risk assessments in Scotland will help to secure the long-term safety of your holiday let and avoid legal action for non-compliance.